Intake
Jan | Mar | Jun | Sep | Oct | Nov
Get Started
CIMA helps aspiring students and businesses to succeed by harnessing the full power of management accounting – not just accounting for the balance sheet, but accounting for business.
Along with the American Institute of Certified Public Accountants (AICPA), CIMA established the Chartered Global Management Accountant (CGMA) designation in the year 2012 to provide members with greater global recognition.
The CIMA syllabus draws on the unique CGMA Global Management Accounting Principles© and CGMA Competency Framework to empower individuals with high-level abilities to help them achieve sustainable success in both business and finance.
Our exemptions search will help you find out if the qualification you have studied exempts you from sitting some CIMA exams. If your qualification is on our database of accredited programs, you will see which CIMA exams you may be exempt from. You must have qualified during the years stated on the database and must have taken the required modules.
If you are interested in in following the CIMA program via the exemption route. Please send us the official transcripts and certifications from the qualification awarding bodies of your previous qualifications to exemptions@mercury.edu.lk along with the filled exemption form available below.
In order to become a Chartered Global Management Accountant (CGMA), you need a minimum of three years' verified relevant work-based practical experience.
The practical experience requirements (PER) are an essential part of the CIMA Qualification and CIMA's membership application process. They complement assessments and demonstrate your ability to apply your knowledge and skills in the context of your professional experience.
Your PER application will be assessed to determine whether you have gained sufficient experience to be awarded Associate membership – giving you the associate chartered management accountant (ACMA) and Chartered Global Management Accountant (CGMA) designations. Mercury's work placement and career guidance programmes will ensure that you find employment at a CIMA approved employer.
CIMA's global mission is to support and help its members and students achieve success using the full power of management accounting. In these hard times, we are standing by your side. When everything is closed, we offer a new opportunity: starting May 2020, all CIMA Professional Qualification Exams in English can be passed without leaving home.
On-demand Computer Based Exams (CBEs) are available for the Certificate in Business and Accounting (First Stage). These exams allow for flexibility in your studies as you can sit them at any time of the year. Also, your results are displayed immediately at the end of the exam and uploaded to your account within 72 hours. Remotely invigilated on-demand CBEs are now available which facilitates sitting of the exam from your own home.
For more information on booking your next remote CBE exam please email us at exams@mercury.edu.lk .
Case study exams are also remote CBE's will be held in February, May, August and November of each year. Please note that the OTQ papers have to be completed prior to making the exam booking for the case study. Exam bookings to be done via you MYCIMA account.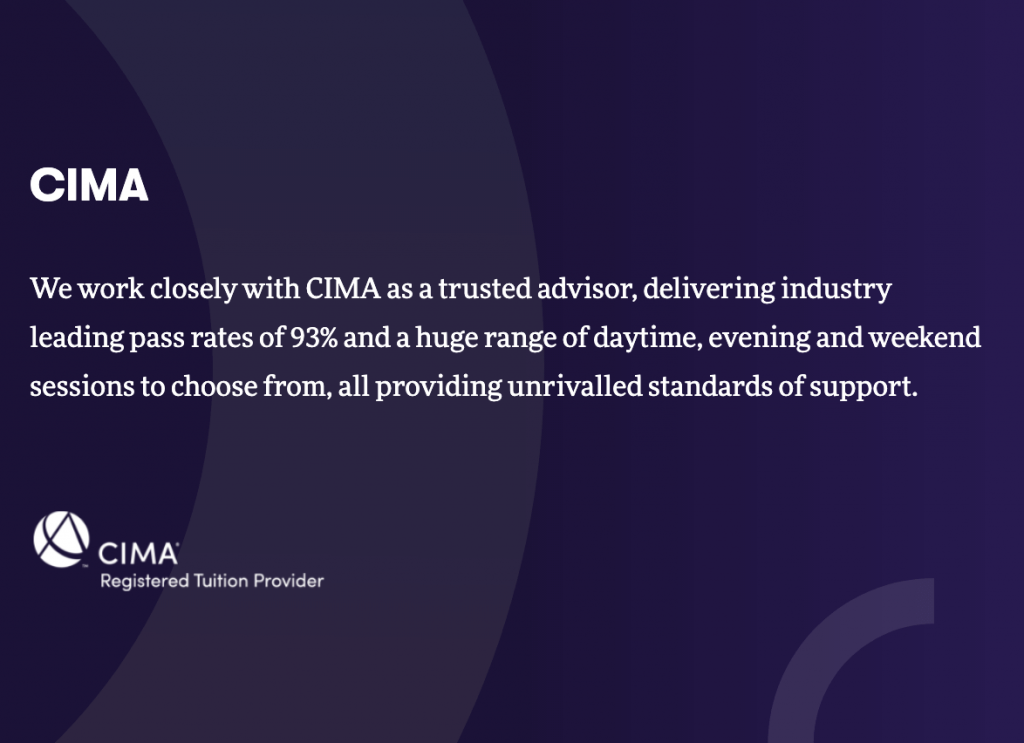 The Virtual Classroom has been designed for students who want the benefit of online access to content, learning activities and assessments whenever and wherever they want. The overall design enhances the classroom experience creating a more efficient Online model through reduced contact hours and increased assessment, ensuring your students are fully supported 24/7 through access to pre-recorded content aligned to what you study in the classroom and to create learning efficiencies.
Key benefits of the Enhanced Classroom


Flexibility
Pre-recorded lectures by expert BPP tutors can be paused, rewound and fast forwarded, allowing students to study at their own pace with the aid of the pre-recorded lectures.

Topics and Learning Activities
Learning content is broken into logical topics and associated learning activities. The activities within each topic will help students identify their strengths and weaknesses on specific areas and learn core syllabus knowledge, whilst providing lots of opportunity to practice with real life examples. Each activity helps students understand and apply the syllabus content by either explaining a concept, showing a worked example, or providing an opportunity to apply the concept through 'practice and apply' assessments.

Assessment
All students are given access to their personal online learning area, which includes Online Knowledge tests. The tests consist of a series of online assessments that build in complexity and syllabus coverage, preparing students for exam success.